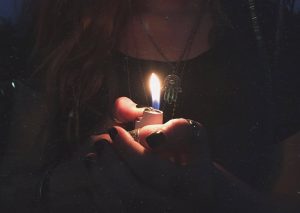 I am Janice and in my early twentieth and would call myself a little hippie. I finished my fashiondesign study in Mannheim in 2016 and now I'm collecting energy and inspiration.
That's why I'm about to explore the world. And right now I'm in South East Asia and moving from town to town, from place to place and have at the moment no permanent home.
It is a completely new and liberating feeling for me to do what ever I wanna do and be free with every desicion. And what I see is overwhelming for me

If I were not on a trip around the world … I would most likely go with my best friend Olivia through some cities or countries and take photos. Or just laugh, talk and listen to loud music … Because music is, beside nature, a large part of me. The louder, the better … and the more bass, the bigger my grin is on my face.
"And this is the part where you find out who you are. "